The King of Los Angeles Darrin Lyons
The King of Los Angeles Darrin Lyons launches an empowerment program.
launches an empowerment program.
About:
Darrin Lyons and his barbershop Tangles "N" Locks are a staple in Los Angeles. With over 20 years in the business and a roster of clientele that includes: Oprah Winfrey, Tupac, Notorious BIG, Kevin Hart, and Cedric The Entertainer its no wonder why Darrin has elevated to the status of Master Barber. After spending two years going speaking at events for John Paul Mitchel, Darrin decided he wanted to pursue the public speaking circuit. He found that there was more he could do to encourage members of the community to reach their goals of living a successful life.
Challenge:
How do you go from the barber field to a more general audience? How could we empower the members of the community to take action instead of just digesting information?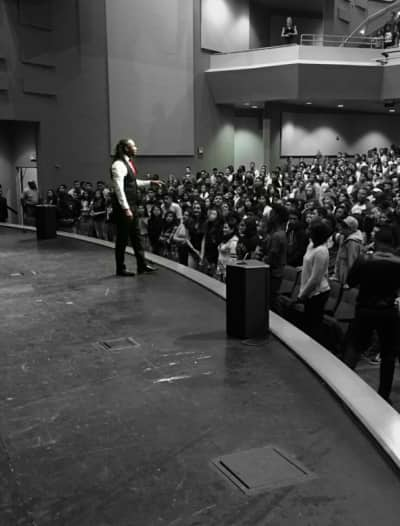 Darrin's Website Before Camp Massive Reconstruction: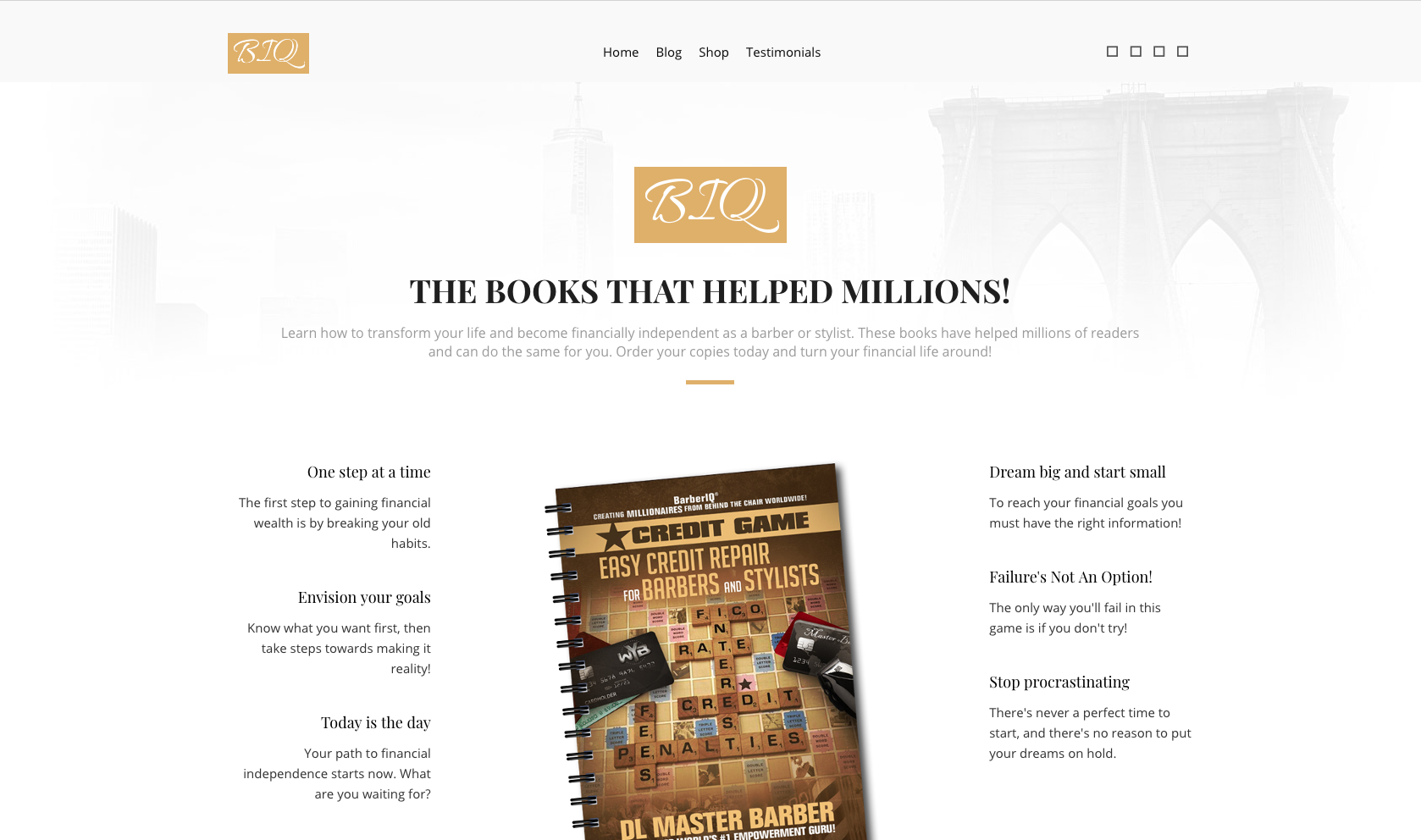 The Plan
Create a Brand ID that was professional and trusts worthy. The website that we built would need to accommodate online students taught by video. The ability to book Mr. Lyons and house his e-commerce shop.
For the design, we knew that sticking to a minimalistic style would be best. With the age of the establishment, we felt that sticking with a play on tried and true fonts like Helvetica were appropriate. As for the color pallet, we chose a saturated blue for trust and age, along with lots of white space and dark gray for contrast.
Let Camp Massive Help You Reach 
Let Camp Massive
Help You Reach Your
Full Potential.