When one of our favorite wordsmiths wanted a stronger web presence. 
About:
During one of our production days in Pasadena CA, the Camp Massive Team ran into the rambunctious and talented Maddie Calderon pictured above. After a brief conversation, she raved about a fledgling record company she was involved in and their need for a website redesign. We were taken back by her passion and just had to see what all the fuss was about. Later that week I(Jamin) met with Julian and Luis (shown in the photo to the right) the owners of the label, and a business relationship/friendship began.
Challenge:
The record company had since changed, and the old models of making money in the industry had dried up for newcomers. They knew that if they were going to find a way to make money to support tours and other musical ventures that the internet held the key to their success. They had a devoted following of teens and early 20 somethings that loved their music and the bands on their roster but no real idea on how to monetize it. So they needed a full web presence plan and a website branded and flexible enough to experiment with multiple streams of income. They also needed a platform to highlight Penniback's roster of eclectic artist and a way to keep their growing fanbase entertained and engaged.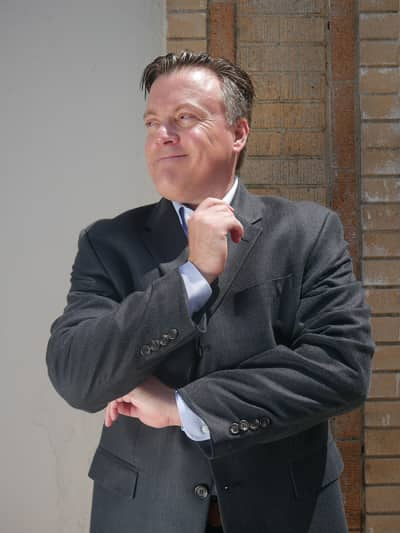 The Plan
After sitting down with the team we were able to talk about multiple ways in which some of our other clients made income ranging from merchandise and memberships. The Camp's having a long history in the music industry we were able to bounce tried and true methods of monetizing on large groups of fans and what it would take to keep them engaged. We came up with a plan to reinvigorate their YouTube channel with videos bearing their DIY style. We also came up with a plan to add a membership program that would provide a steady stream of income for the record company while adding benefit and exclusive content to the members. The site we designed would need to come equipped with a way to sell merchandise and downloadable projects from their artist.
The website built would have to reflect the gritty adolescence of their community. We decided to pull images from their rawkus shows and made sure they took precidence in throughout the website. Also, we decided on a color scheme that would reflect their youthful vigor and contrasted that onto a black background found in the nightlife scene. Taking into consideration the demographics of the Penniback audience multidevice compatibility was a must.
Let Camp Massive Help You Reach 
Let Camp Massive
Help You Reach Your
Full Potential.